THANK YOU ................................................................

For your interest for visiting our new website, which is updated and improved constant. On behalf of our team we want to convey what our goal and dreams every day as we develop.
We are fully involved in trying to transmit our values with each of our products.
The quality that we apply daily to our products and services goes beyond pursuing the commercial development in all facets of public relations and communication.
We would be grateful if you send your suggestions, comments, problems related to our products or company so that we may serve and respond immediately.
THE BEGINNINGS ................................................................................................................
Based on their knowledge and preference for the good tequilas, decide to open a new business in the tequila production, this was the base for the foundation of the "Compañía Tequilera Los Valores S.A. de C.V.".
They start planting the Blue Agave type Tequilana Weber, which after a 10 years results in a high quality tequila, 100% Agave, with a deep and intense aroma and shining tones, result of time, age in wooden barrels and patience, symbols of the purity, a well done work and a exquisite aroma.
Our process of elaboration is made under the most strict norms of quality established by the C.R.T. (Consejo Regulador del Tequila – Tequila Regulatory Board) which a the same time has been complemented by our Tequila Master, who achieves natural and exquisite flavors, that pass the most qualified experts.
From the beginning the 'Compañía Tequilera Los Valores' embraced a commitment and a goal to deliver to his clients domestically and internationally the highest quality at the best price, through strategic alliances and distributors around the world.
TO BE RECOGNIZED ..........
In the medium time term as a company with innovative products in the marketing of 100% Blue Tequilana Weber Agave Tequila, distinguishing our products with an avant garde image and names, with focus and international reach, based on the quality of our products and services, our entrepreneurial values plus the knowledge of the needs of the markets we service, always committed to satisfy our customers, consumers, shareholders and employees.
TO PRODUCE TEQUILA .........
commercialize with Designation of Origin (DOT), manufactured with the highest quality standards, in order to deliver our customers and consumers excellent products in its presentation as well as in its contents, according to its price; considering that our Tequila is distinguished by its name and image as a world quality product Our commitment is the total satisfaction of our customers and consumers meeting the challenges of the modern world with pride and professionalism to promote our brands, bringing to the market Premium products of international level. NO ES SOLO UN TEQUILA... ES UN CONCEPTO
Rich Effect turns your world, takes you to a new level, delighting your senses, you disinhibiting freshness and joy filling your day, enjoy everything that offers our tequila and enters this end, our cash, the "RICH EFFECT".
Our Tequila is of the highest quality, color and consistency, guaranteeing a delicious flavor that will take you to that place where anything can happen more and do not resist entering the effect of our taste.
INTERVIEWS ............................................................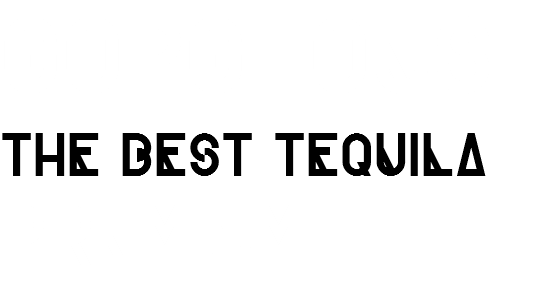 IF YOU DON'T TEST, DON'T KNOW ...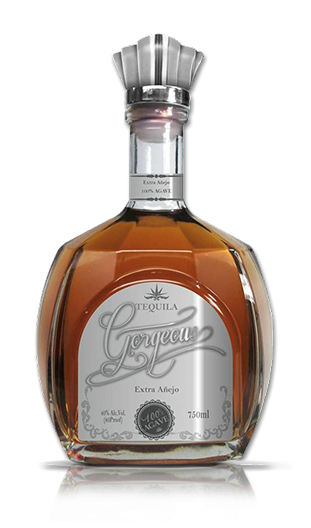 Sheldon Croome /Andre Girard
9720 – 144 st. NW
Edmonton, Alberta T5N 2T2, Canada
Ph: +01 403-770-2801
Fax: +01 403-775-7039
www.premiumimports.ca
Email: Contact@premiumimports.ca
Nations Realty Trust, Inc.
Roman Tsimberg (President & CEO)
119 Old Court Road
Pikesville, MD 21208
Ph: 410-365-1066
Fax: 443-451-8320
www.nrtrust.com
Email: roman@nrtrust.com
R&R Importers Inc.
Operations Manager Mex: Amanda Castrejon
Email:amanda@tequiladealers.com
Operations Manager USA: Ricardo Escandon
Email: ricardo@tequiladealers.com
2055 Dublin Dr. Suite 200J
San Diego CA. 92154


Jago USA, Inc.
Carlos A. González (President & CEO)
4699 N. State Rd. 7 Suite C-1
Fort Lauderdale, Fl 33319
Ph: 954-733-3553
Mobile: 786-287-4652
www.jagousa.com
email: cagj@jagousa.com
Supreme Consulting and Associates Inc.
Robert McGhee Jr. (CEO)
Derrick Johnson (SALES DIRECTOR)
1266 Shanter Trail
Atlanta, Georgia 30311
Ph: 404-838-6401
supremeconsultingandassociates@gmail.com
Barajas Importers LLC.
Sergio Barajas (CEO)
4580 klahanie Dr. Se #166
Issaquah Wa. 98029
Ph: 425-444-5456
Fax: 425-837-4660
www.barajasimporters.com
Email: sales@barajasimporters.com
Ph: 619-400-9745
Fax: 619-550-3130
www.tequiladealers.com